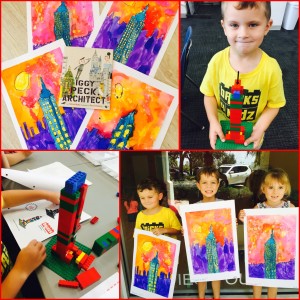 Homeschool STEAM Classes! 
KNMA is excited to present an all new Homeschool program happening select Fridays throughout the school year!
It's full STEAM ahead with this integrated K-5 program that combines the sciences and the visual arts.  Each session will offer unique themes for exploratory and creative learning opportunities.  
Homeschool STEAM Classes at the KNMA Jupiter Studio:
Fridays 9:00am – 11:00am
Cost:  $18
Programs are designed for students in Grades K-5 with differentiated instruction offered for various age levels.  
Advance registration and payment is required.
Classes will close 24 hours in advance if enrollment for a given session is low.
Minimum attendance of three students per class is required.
Please bring socks, snack, and water.
KNMA is happy to arrange private sessions for homeschool groups at a convenient time if your group has four or more students.  Please call the studio for details and to schedule a class time.  
Fall dates and themes are as follows:
September 1st: Leonardo DaVinci and the Solar System
September 8th:  Claude Monet and Intensity of Light Change
September 22nd:  Winslow Homer and Wind Energy
October 6th:  Henri Matisse and Color Theory
October 13th:  Van Gogh and the Life Cycle of a Sunflower
October 27th:  Edvard Munch and Reactive Behavior
November 10th:  Paul Cezanne and Organic Fruits and Vegetables
November 17th:  Grant Wood and Farming
December 1st:  Henri Rousseau and the Rainforest
December 15th:  Alexander Calder and Kinetic Energy
Spring dates to be added soon!
For more information please call us at 561-746-4576
or email us at info@kidsneedmoreart.com.