KNMA is a proud partner of Living Social!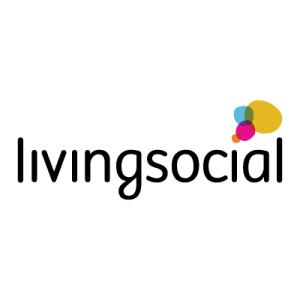 If you've purchased or are considering purchasing a Living Social deal for Kids Need More Art, here's a list of our most frequently asked questions to help:
PLEASE NOTE:  The Living Social deals launched October 27, 2015 are valid for the Jupiter and Stuart studio locations ONLY.  We are not able to honor these vouchers at our Pine Jog location.  Please only purchase the deal if you are planning to attend classes at the Jupiter or Stuart studio locations.  Thank you.
When do classes take place?
Our current schedule for the Jupiter and Stuart locations is as follows:
Kids Art Express at the Jupiter Studio
Ages 5-7: Wednesdays from 5 – 6:30pm and Saturdays from 3:30 – 5:00pm
Ages 8-12: Fridays from 4:30 – 6:00pm and Saturdays from 2:00 – 3:30pm
Kids Art Express at the Stuart Studio
Ages 5-7: Wednesdays from 5 – 6:30pm and Saturdays from 3:30 – 5:00pm
Ages 8-12: Saturdays from 2:00 – 3:30pm
Tiny Kids at the Jupiter Studio
Mondays, Thursdays, & Saturdays from 11:00am – 12:00pm
Tiny Kids at the Stuart Studio
Fridays & Saturdays from 11:00am – 12:00pm
Please note that more class sessions may be added based on demand.  See our website for updated schedules and to register.
For more information on the programs above, please visit our website.
How do I register?
Visit www.kidsneedmoreart.com and follow the links under the Jupiter or Stuart menus to find the class you would like to attend.
You must register in advance for each class you would like to attend.  Simply choose the date, click the "Register" link, and enter information.  You will receive a registration confirmation via email, and will be directed to a payment page to complete your registration.  On the payment page, scroll down to the yellow box under "Off-line Payments and Living Social" and follow the "click here to finalize and view your registration details" link.  There is no need to confirm your attendance.  You will be added to the class list for the day you choose.
Do I have to attend classes consecutively?
No.  You can attend class anytime you'd like.
Do parents stay during any of the programs?
No.  Parents only need to stay for the Tiny Kids classes.
What happens if the class is not shown online?
If the class is not listed online, it is either full or there is a private event booked during that time.
Are  you allowed to just show up for a class without pre-registering?
No.  To ensure all of our young artists have a great experience, we must maintain attendance guidelines to plan for classes in advance.  Pre-registration is required.
What are the class sizes?
Kids Art Express: 10-12 students
Tiny Kids: 6-8 families
May I use my voucher for my child's friend on the same day or use two vouchers for siblings?
Yes, but every child must be registered in advance.
Do I have to bring the Living Social voucher with me to each class?
No.  We have a record of all of the vouchers and will keep track of your redemptions as you sign in for each class.
Can I apply the Living Social vouchers to other KNMA programs, such as classes or camps?
No.  Living Social vouchers are valid only for the programs for which they are purchased.
Can I purchase more than one Living Social deal?
Please consult and adhere to the Living Social guidelines when purchasing a deal.
Can I buy the same deal direct from KNMA when the Living Social deal expires?
No.  Living Social promotions for KNMA can only be purchased through Living Social.
Will there be another Living Social deal again soon?
Living Social promotions will vary.  Please stay in touch with us via our newsletter and Facebook page for news regarding future promotions.
Will more classes be added to the schedule?
Classes will be added depending upon need.  If you would like a more customized schedule, you can always get a group together and book a private class using your Living Social vouchers.
What will my young artist be making today?
We do not advertise our art projects in advance, but we do follow monthly themes.  Young artists will work across a variety of mixed media, so over time, they gain experience with many different materials and techniques in art.
How do these classes differ from your regular six week class series?
Our six week class series are designed to cover a wider variety of skills, techniques, and art history components.  A young artist wishing to develop more fully in art is really encouraged to attend our six week class series.  The Kids Art Express classes are designed as a sampling of our broader programs and are not in lieu of the more "art academic" program found in the six week class series.
My voucher expired already.  Can I still use it?
KNMA can only accept vouchers purchased as part of the deal launched on November 24, 2014.  We encourage you to redeem your vouchers within the time frame specified on the voucher itself as we cannot honor the promotional value beyond the date of expiration listed on the voucher.
PLEASE NOTE:  Due to class size limitations and lesson planning for our instructors, it is important that your child attend the class for which they are registered.  If you cannot attend a class for which you have registered in advance, please contact us at the studio number to cancel your registration.
VOUCHERS WILL BE REDEEMED FOR NO-SHOWS AND NON-EMERGENCY CANCELLATIONS WITH LESS THAN 24 HOURS PRIOR NOTICE.  
Still have questions?
Call us at 561-746-4576 or email us at
info@kidsneedmoreart.com for more information.