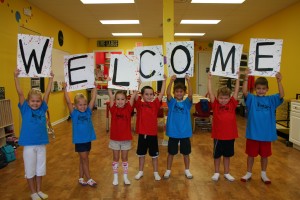 Fall Class Series 1:  August 31st – October 9th
Kids Need More Art's fall art classes help to promote a well-balanced education for young children through the creative process. Check out our latest six-week class sets for elementary ages designed to meet the needs and busy schedules of our families and enrich the lives of our young artists!
View and Register for our Fall Class Schedule for Jupiter below.
For more information, please call us at 561-746-4576 or
email us at info@kidsneedmoreart.com.
AGES 5-9
Mixed Media Madness
Get together with paint, collage, pastel, photographs, charcoal, crayon, and found objects for an afternoon of crazy fun with art!  Discover how the many mediums of art can come together to create texture, pattern, and value in one of the most popular art forms.
Ages 5-9
Tuesdays:  September 1st, 8th, 15th, 22nd, 29th, October 6th
4:00-5:30pm
$130
Instructor:  Teri Salomoni
The Art of Sewing
Learn a lifetime skill while creating fun and useful decorative, artistic, and fashionable projects!  Young artists will explore the art of sewing through hands on instruction that will introduce the sewing machine, while working on a variety of engaging projects that will help teach techniques and build skill level over the course of the class.
Ages 5-9
Wednesdays:  September 2nd, 9th, 16th, 23rd, 30th, October 7th
4:00-5:30pm
$130
Instructor:  Kinsley Gerks
Painting and Drawing
Young artists will go beyond the basics of two of the most popular forms of art while learning the techniques that master artists use to take their art to the next level.  From different brush types to application, to value, shading, and creating texture, discover how turn an ordinary work of art into an extraordinary one.
Ages 5-9
Thursdays:  September 3rd, 10th, 17th, 24th, October 1st, 8th
4:00-5:30pm
$130
Instructor:  Karen Nobel
Kids Art Express
Young artists are invited to stop by our Jupiter studio for a chance to work on skills and explore different techniques and media, all while creating a work of art from start to finish.
Ages 5-9
Every Wednesday from 5:00-6:30pm
Every Saturday from 3:30-5:00pm
$18/class
Register
AGES 8-12
Observational Drawing/BAK Prep
We all see and experience the world differently, and the visual arts provides one of the greatest ways to express what we see and feel.  As the first phase in the audition prep process, observational drawing gives young artists the chance to study an object and take the time to really see how it interacts with and changes with the environment around it.  Emphasis on line quality, composition, and value will give students the skills they need to draw from life.  Join us to slow down, sketch, and see the world through an artist's eyes!
Ages 8-12
Mondays:  August 31st, September 14th, 21st, 28th, October 5th (No Class September 7th)
5:30-7:00pm
$110
Instructor:  Karen Nobel
The Art of Manga I & II
Manga is the Japanese word for comics or printed cartoons. This class goes beyond the familiar characters with big, shiny eyes and funky hair and delves into the fantastical, whimsical styles of manga. Students will develop skills typical of realistic drawing (e.g. depicting light, shadow, coloring, line and tone quality, foreshortening, and perspective), but with a twist. Emphasis will be placed on character and concept development.
Ages 8-12
Tuesdays:  September 1st, 8th, 15th, 22nd, 29th, October 6th
5:30-7:00pm
$130
Instructor:  Karen Nobel/Hang Luo
For more information please call us at 561-746-4576 or email us at info@kidsneedmoreart.com.